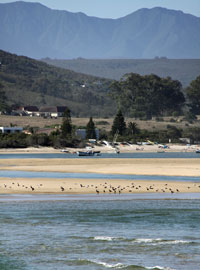 Holiday cottages apartments and villas in South Africa for possibly the most amazing holidays on Earth.
Everyone should experience the wonder that is South Africa at least one, to see those great mountain fringed plains, the long sandy beaches, monkeys at the side of roads, the Game Reserves with dangerous wild animals.
The cusine of South Africa suits the British palate. Steak is on every menu in one form or another; beef, ostrich, springbok, all cooked to perfection and washed down with fine South African wine. Food in South Africa is the of the highest freshest quality, the seafood is exemplary. Start planning that trip to South Africa and it may turn from a dream to reality.
Find a villa or apartment for your stay and enjoy that holiday of a lifetime.