Self-catering accommodation within easy distance of a public house or bar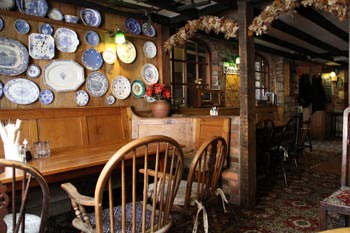 Find country cottages, pine lodges, apartments, large country houses, holiday cottage complexes, houseboats and a wide range of self-catering accommodation near a local pub both home and abroad.

Cottages near Pubs in the UK
UK self catering cottages within easy distance of a local public house. Cottage owners will be able to let you know whether it serves meals.
A local pub or eatery makes a difference to a holiday. On those days when you have been out and about sightseeing, the last thing people feel like is cooking. It is so much nicer to go to the pub or taverna or tapas bar, depending on where you are on holiday.
Cottage Search - for specific searching on occupancy and preferences
Self catering holidays abroad
Self catering breaks in Ireland
If there is anywhere you want to holiday that is reasonably close to a bar, it is Ireland. All that talk, Irish music and jokes are part and parcel of the Irish holiday experience that would be a great shame to miss.
Holiday homes not too far from a public house or bar

Click on Henry the cockerel at the top left of the page to return to the Country Cottages home page and many more pages of holiday accommodation