Self-Catering Hot Tub Holidays
Looking for a self-catering hot tub holiday? CountryCottagesOnline.Net features a great selection of holiday homes with a relaxing Jacuzzi spa bath or Hot Tub on site to help you relax and unwind on a cottage holiday.

Browse through the available options when it comes to hot tub holidays and find the best cottage with relaxing spa-bath style facilities for your pampered break away.

Cottages with an Indoor Hot Tub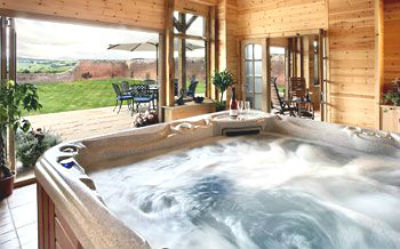 For those who want to enjoy a relaxing soak whatever the weather, renting a holiday home with access to an indoor hot tub can be a great choice. Facilities at properties vary, at some there will be a Jacuzzi spa bath for two whereas at others there may be a large 8-seater tub with all the jets and even mood lighting, see individual property details for more information on the leisure facilities available at each cottage.
Search Cottage Rentals with Indoor Hot Tubs



Cottages with an Outdoor Hot Tub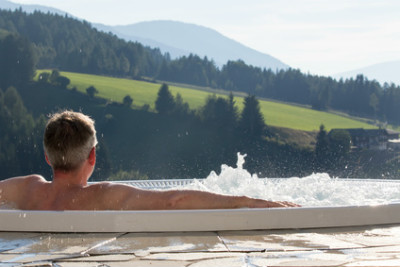 Holiday homes with outdoor hot tubs are a particularly popular choice for summer time breaks. Some of these properties feature tubs (usually housed under gazebos) with amazing views where you can lie back and enjoy a soak whilst looking out over unspoilt countryside or valleys. Some hot tubs have solely a pull on and off cover and these are ideal for lying back of an evening in the warm bubbly waters and watching the stars twinkle in the sky.
Find a Holiday Cottage with an Outdoor Hot Tub


Cottages with Both a Hot Tub and a Pool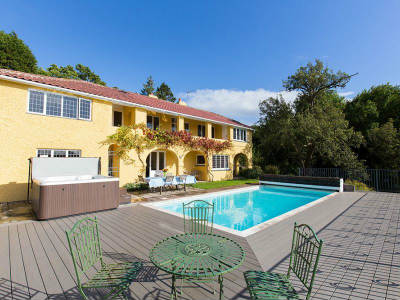 If you're truly serious about relaxation and want a touch of luxury on holiday why not rent a self-catering holiday home with both a hot tub and swimming pool? Most holiday homes with both of these sought after leisure facilities will be at cottage complexes where facilities are shared but if you're renting a big holiday house you are more likely to find a property where the facilities will be solely for guests at the one house.
Search Holiday Homes with a Pool and Hot Tub


Cottages with a Private Hot Tub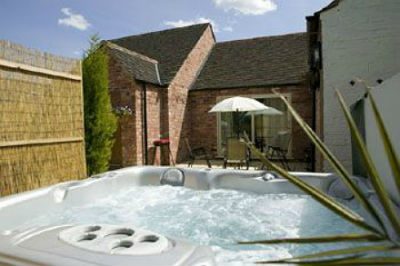 For those who enjoy privacy and want to enjoy access to a hot tub without worries about finding it already occupied or having to share it with others, renting a holiday home with private hot tub facilities can help make for the perfect holiday experience.
Search for a Cottage with Private Hot Tub Bath


Whatever makes for your dream hot tub cottage, whether you prefer Jacuzzi style baths or a proper large hot tub with jets and even mood lighting, we hope you find the perfect holiday property with spa bath for you.
Dogs welcome holiday cottages that have a hot tub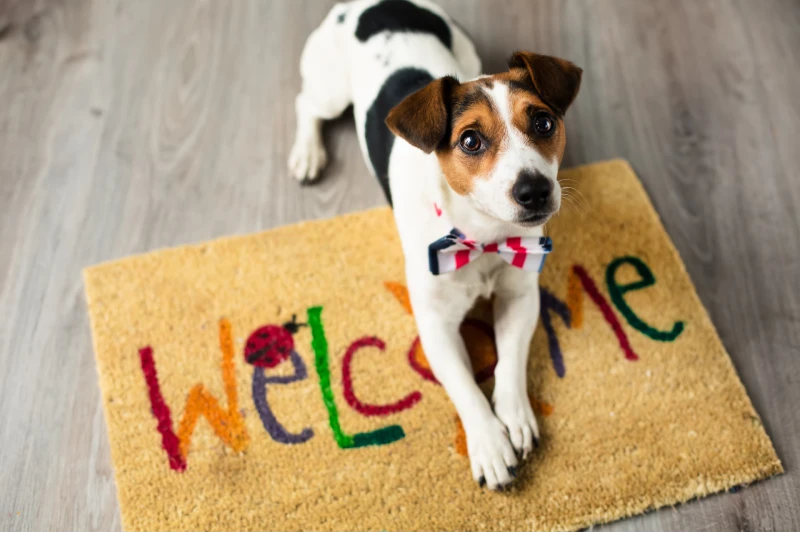 Looking for a hot tub cottage holidays where you can also take your dogs along? Although pets are not permitted in a hot tub for hygiene reasons, there are plenty of different types of rental accommodation to choose from. Many pine lodges holidays offer a hot tub on the decking and this type of accommodation is popular with pet owners because it is easy to keep clean, plus wooden floors are warm underfoot or paws.