Book a chalet-style holiday letting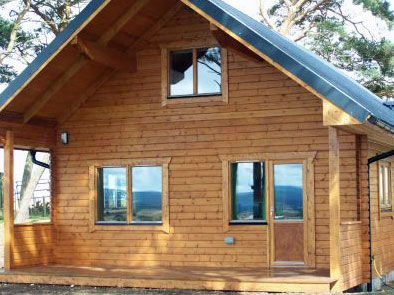 The following self-catering chalets are located in various parts of the UK, including Scotland, Wales, England, Ireland and also overseas. Some are situated on large holiday parks with additional facilities of swimming pools and squash or tennis courts, others are individual chalets in private grounds. You can find out more about each chalet, it's interior layout and setting by clicking on the photograph of the chalet shown.
Various other holiday home rentals: pine lodges and log cabins, cottages are also available. The size of these holiday properties varies from log cabins for 2 up to pine lodges for 12 . Large groups would have to book several smaller chalets or lodges. Some of the pine lodge holiday complexes have just a handful of lodges so that the site can be booked exclusively for one group of guests.
Chalet holidays are a popular choice during summer as they tend to offer that quintessential holiday feel but cabin breaks are also sought after for winter holidays, particularly for ski-ing breaks.