Make beautiful memories on holiday in Ireland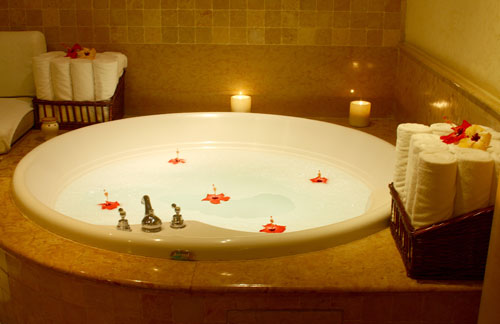 When choosing a holiday cottage in Ireland, there are certain features which will stoke the fires of passion and set the scene for romance…stock up on foods which increase the libido such as oysters, chocolate and strawberries and cook up some cottage cosiness…the sweet aroma of home cooking… coaxing out those feelings of love. Lay a blanket by the fire and cosy up for a romantic indoor picnic ...imagine the scene…soft music lilting in the background…two hearts warming to the flames… a romantic dance together…just you and your special love enjoying the curvature and sway of each- others bodies in your little haven…wander upstairs to a warm bubbly jacuzzi or a hot relaxing bath…champagne waiting to be poured…candles welcoming you into this loving fold with their soft romantic glow…igniting your pleasure centres, drawing you closer and closer as you breath in the warm, sensual aroma of incense… dancing on your senses…those essences of juniper, cloves, sandalwood, bergamot, violets… changing the atmosphere from romantic to seductive and... as you both slide deep down into the warm water, you treat each other to a sensual massage…a trail of rose petals lead to the bedroom…and a cosy four posted bed awaits…then you pull back the covers and fall into each other's arms….
Family holiday cottages in Ireland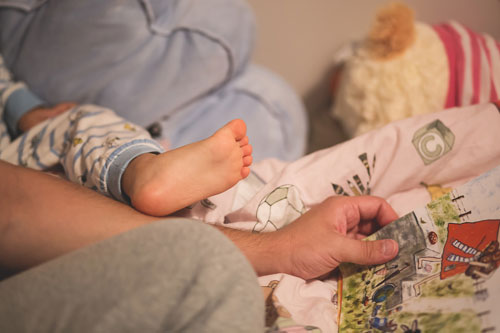 When the patter of tiny feet grace the scene, the romantic holiday cottage that you snuggled up in when you were young, free and single will be a stark contrast to the one you will book with a toddler in tow. The champagne bottle will be replaced with a baby bottle, the four- poster bed will shrink to a cot and the candles will be replaced with a gentle night light…Look for a holiday cottage which is customized for young families and your stay will be much easier and less stressful on the nerves. Toddlers love exploring their new environment, they will seize every opportunity to try out their newly discovered pins, therefore it is important to key in the term 'child friendly self- catering holiday cottage" when booking a trip to Ireland with your trepid explorer. Remember…when it comes to a set of rules, your toddler will have a completely different version of your term for 'no' which goes somewhere along the lines of…."hmmm…If it is off, it must be turned on"… so the moment you enter your holiday cottage make it your number one priority to check that all electrical sockets are covered "If it is closed it must be opened"…your holiday cottage should also have windows and doors with locks…check that each one is working properly and that each one has been programmed to the correct setting…"If it is water it must be splashed" check that the outdoor swimming pool has been child-proofed with a hard cover, net or fence. "If there are steps, they must be climbed"...stair gates should be erected in all spots where young feet can clamber. "If there is space, it must be used" …check that the garden is completely sealed off and that there are no tiny gaps for a little body to squeeze through. Now you have the core ingredients for a safe relaxing break with your growing family…
Self-catering breaks in Ireland with teenagers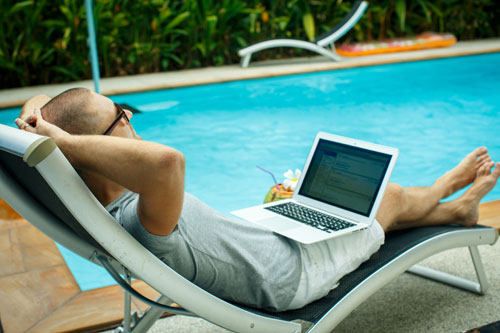 The years pass by so quickly and in the blink of an eye, those dollies, mud pies, sweets and lollies are replaced with sports, make-up, music and technology. This is when you know you have a teenager on your hands. Time to book a self-catering holiday cottage with plenty of space as your growing brood will want to have a bedroom far away from those annoying little siblings and critical, nagging parents. The more luxurious the cottage, the more likely your teenagers will come around to the idea of sharing time with you. A larger property gives both parents and teenagers a chance to live separate lives but under the same roof…one minute you will have a ray of sunshine on your hands, the next a raging storm will set in as your son or daughter flits between child and young adult…testing your patience…yep there will be times when you will not recognise them in the many different masks that they wear… a cottage with plenty of space means that you can avoid the constant retaliation and rude behaviour…after all, it is your holiday too! With so much room to spare, your teenagers might want to invite one or two well-behaved friends along…that way you stop the continual fixation with texting every five minutes and grant them some independence. Larger properties come in all shapes and sizes. A games room will certainly hit the spot with teenage boys who love to flex their competitive side… a swimming pool, sauna and/or hot tub will provide the perfect hang out for girls…here they can share those conversations you are better off not hearing…Look for a location set close to water sports, shops and cafes and make your cottage larger than life for those larger than life teens in your fold.
Holiday cottages for the more mature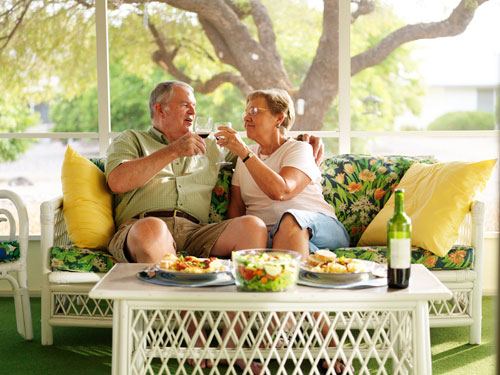 As the year's pass…the colouring books will no longer see the light of day and you will no longer have to pick up dirty linen and plates from cluttered bedroom floors…the perfect time to choose a self-catering holiday cottage in Ireland… now you now have the time to really enjoy it. Look for a property which has been adapted for the over 60's age-group and add an extra layer of comfort… why not? You deserve a bit of pampering. If climbing the stairs is as exhausting as climbing Mount Everest lose them completely and opt for a ground floor holiday cottage. If you have tea and coffee making facilities next to your bed you can enjoy a nice cuppa without always having to venture out into the kitchen. Take advantage of handrails in the bathroom, ramps for a wheelchair (if needed) and an easy access shower or wet room…and what about a comfy high seated armchair which rises and reclines… most cottages will supply a remote control to close shutters or blinds…now all you have to do is turn on the ultra-bright reading lamp and catch up on all those books or moments of inspiration which you have never had time to expand upon…you could even ask for your television to be set to subtitles and wake up to an alarm which flashes or vibrates for the hard of hearing…look out for a holiday cottage which accommodates your physical needs and all that will be left for you to do is pick the perfect setting outside to compliment the wonderful setting inside.
Yes…there is a holiday cottage in Ireland for every stage of your life just waiting to supply the level of comfort and elegance that you require. Dog owning holidaymakers will also be able to find pet-friendly Irish holiday cottages adapted for disabled people where their pet will be equally welcome. Wishing you a most happy and memorable time.