/

Europe

/

Scotland

/ Country breaks in holiday cottages around Loch Lomond & The Trossachs
Country breaks in holiday cottages around Loch Lomond & The Trossachs
When winter is fast approaching, that can only mean one thing: the beginning of the festive season. And while that may strike fear in the hearts of people all around the United Kingdom (except the kids), there are – among the stresses – innumerable reasons to be happy (and that's not just receiving gifts!). In fact, Christmas can be a magical time to embark on a short country break. And there is no more festive way to do that than planning a short self-catering cottage stay with your nearest and dearest.
Book a winter break in Scotland
'But where would I go?', you ask. Well, Great Britain is brimming with greenery and exceptional coastline, which is often overlooked simply because we don't have that glorious overseas climate. A winter break, however, doesn't require sun to be a success; rather, it requires an element of cosiness, warmth and that special Christmas feeling.
A festive cottage break in the Loch Lomond & Trossachs National Park
And if you've been dreaming of a white Christmas, there's actually a fair chance you'll get that in parts of Scotland. One particularly stunning part of Scotland that is a popular destination with wintertime holidaymakers is Loch Lomond and the Trossachs – which is also a National Park. This National Park status means the area's natural beauty is extremely well protected, and thus there is an abundance of untouched wilderness to explore that is a bustling with wildlife. Naturally, this makes Loch Lomond & The Trossachs a great destination for nature lovers, as well as those who enjoy hiking and exploring a landscape at length.
A wonderful winter escape to Loch Lomond and The Trossachs is highly accessible, particularly when you consider the versatility of accommodation on offer in the area. There is an abundance of self-catering cottages to choose from, most of which can be found online. This is undoubtedly the easiest way to find your perfect holiday accommodation, as not only can you instantly see prices and pictures, you can tailor your search to meet your specific requirements. Pine lodge holidays are popular in Scotland and most lodges have a BBQ on the decking, some also come with a hot tub or sauna.
Take the dog on holiday to Loch Lomond - rent dogs welcome accommodation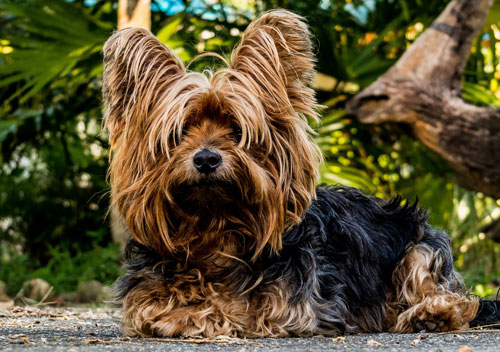 Not everybody will want the same thing from their break in Loch Lomond and The Trossachs, but everyone will no doubt want to secure their ideal cottage or dog-friendly pine lodge. This of course varies from person to person, but there are a few things to keep in mind while on the hunt. Firstly, if you are a pet lover, you will be aware of how difficult it can to leave your pets at home while you're on holiday. Finding somebody to feed and walk dogs isn't easy, for example, and can bring about more stress than it's worth. Many cottage owners allow you to bring your pets with you, though, which means you can invite your furry friends along for the ride. And Loch Lomond and the Trossachs in particular is an ideal destination for this, as there are hundreds of great walking routes to explore, incorporating hills, rugged terrain, and of course, lakes.
Pets aside, there are many ways to turn a good self-catering cottage break into a great one. At Christmastime in particular when the weather is cold, you might be inclined to push for luxury, which could include exceptional quality beds for that perfect night's sleep, a huge HD TV for those nights snuggling on the sofa, or even a power shower to therapeutically wash away the dirt from a hard day's trekking. One luxury addition that is extremely popular with holidaymakers is a hot tub – which is great for couples in particular. It really is incredibly romantic and relaxing to share the bubbles with your favourite person, and talk the night away under the stars. Perhaps surprisingly, a hot tub doesn't need to break the bank either, as many cottage owners are competing for your custom, helping keep costs down.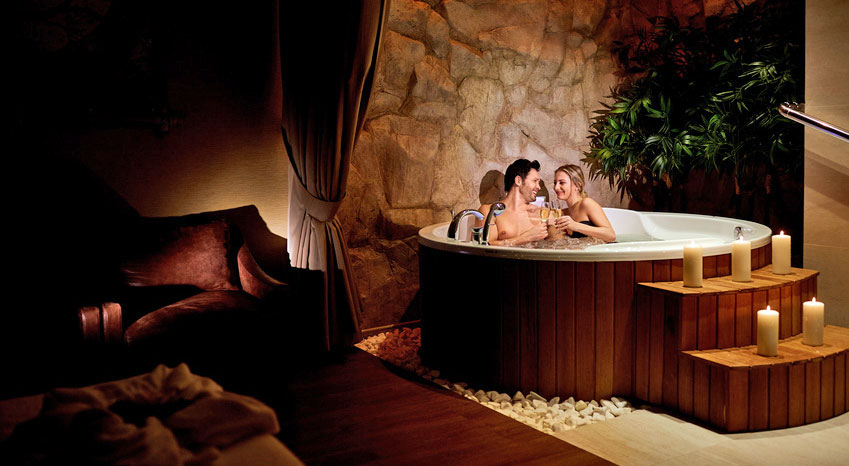 Whatever kind of self-catering cottage suits your needs, you certainly won't be spending all your time there anyway, as Loch Lomond and the Trossachs has an abundance of things to see and do. If you are up for something a bit different, you can explore the region on horseback, which can be an authentic way to get a feel of the area at a good pace. For those into their sporting activity, angling is a big local favourite, as there are lots of great fishing spots in the area, as well as a good variety of fish. Golfing is also popular and there are some stunning courses to take on, while those looking for an adrenaline rush will be pleased to know water sports like kayaking are easily accessible. Overall, Loch Lomond and the Trossachs is a great winter getaway spot with lots to see and do, and abundance of cottage accommodation to choose from. You may be interested in group accommodation if you plan to come as part of a large interest group.