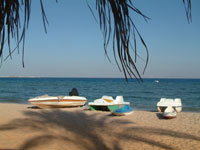 Beach holidays abroad for sun, sand and sea. Rent a holiday villa or apartment by the sea.
Apartments by the sea
Villas by the sea
Click on the images to view details of these beach holidays abroad. Feel free to call the owners and find out more about the locations - they know them well and will be able to provide a personal and informative insight.